Sunday | Monday | Tuesday
Sunday, April 19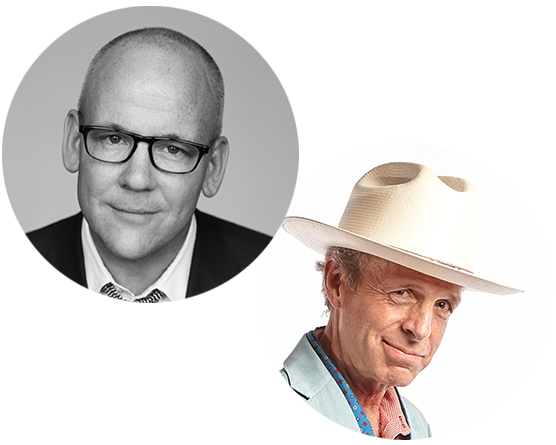 AHAPAC Appreciation Luncheon | 12:00 - 1:30 pm
Come one, come all to THE CIRCUS, the "wildest political show on earth." John Heilemann and Mark McKinnon, co-hosts of Showtime's popular political documentary series, pull back the curtain, revealing the intense, inspiring and infuriating stories behind the 2020 campaign headlines. Heilemann and McKinnon will share a lively discussion about what they learned from their front row seats of this fascinating and consequential political period in modern American history. Invitation only. For more information on AHAPAC, contact Shari Dexter at (202) 626-2338.
Welcoming First-Time Attendees and New Members | 1:30 - 2:00 pm
Get the most from your AHA membership, meet new colleagues and maximize your Annual Meeting experience through this special welcome.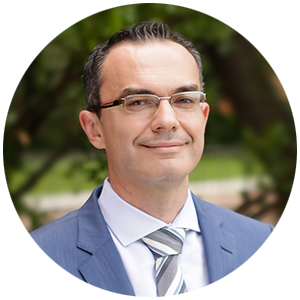 Leadership Intangibles: How Humility and Compassion Can Drive High Performance | American College of Healthcare Executives | 1:45 - 3:15 pm
Humility and compassion are making a surprising comeback in business and leadership. Amer Kaissi, Ph.D., professor of healthcare administration at Trinity University, built this session based on research from different fields, suggesting that leaders who combine humility and compassion with ambition and determination can lead themselves, their teams and their organizations into high performance. Supported by real-life case studies and interviews, this presentation is based on the speaker's book, "Intangibles: The Unexpected Traits of High-Performing Healthcare Leaders," which won the 2019 James A. Hamilton Book of the Year Award from ACHE.
Learning Objectives:
Understand the importance of humility and compassion in leadership
Discuss the latest research evidence that shows how humility and compassion can lead to high performance
Implement behavioral changes that are compatible with humility and compassion
Attendees of the Sunday ACHE Education Session will receive 1.5 hours of ACHE Face-to-Face Education credits. Additional registration fee is required.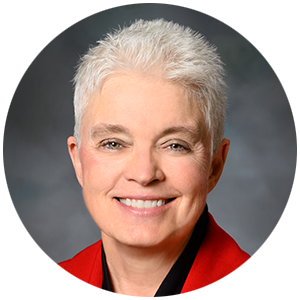 AHA Leadership Celebration | 6:00 - 7:30 pm
A celebration of our field's outstanding leadership featuring brief remarks by 2020 AHA Board Chair Melinda L. Estes, M.D., President and CEO, Saint Luke's Health System.
Monday, April 20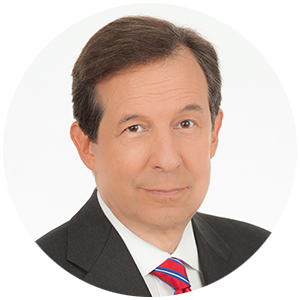 Health Care Leadership Breakfast | 7:00 - 8:15 am
Join Chris Wallace, host of FOX News Sunday, for a look at today's top issues, the dynamics of the 2020 elections, and the impact on individuals and our nation. Over Chris's decades-long journalism career, he reported from the ABC News desk as a senior correspondent for Primetime and 20/20, and as an anchor on the longest running show on television, NBC News' Meet the Press. Additional registration fee is required.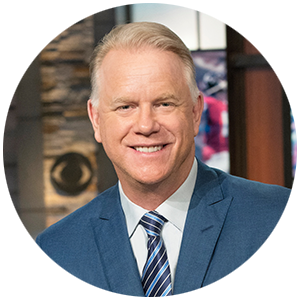 AHA Recognition Luncheon | 12:30 - 2:00 pm
AHA 2020 Chair Melinda Estes, M.D., and former NFL great Boomer Esiason, will honor the outstanding recipients of the AHA's 2020 leadership awards. Esiason's accomplishments stretch far beyond football. After his son Gunnar was diagnosed with cystic fibrosis, Esiason created the Boomer Esiason Foundation (BEF) in 1993 to fund research to find a cure for the deadly disease. Its mission is to provide a higher quality of life for people with cystic fibrosis. In addition, BEF provides education, awareness and scholarships for people with the disease. To date, BEF has raised over $150 million for the fight against cystic fibrosis. In 1995, the NFL honored him with the Walter Payton Man of the Year Award for his excellence on the football field as well as his charitable work through his Foundation.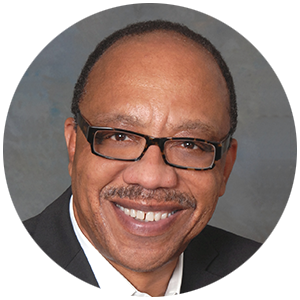 Government Relations Officers Network Luncheon | 12:30 - 2:00 pm
Join Eugene Robinson, associate editor of The Washington Post, as he shares his insights on politics and the 2020 elections. Robinson has the ear of inside-the-beltway political insiders. With more than 25 years of reporting experience, his incisive political commentary is often featured on news programs such as MSNBC's Hardball, The Rachel Maddow Show and NBC's Meet the Press. Widely recognized for his uncanny ability to speak truth to power, Robinson is a Pulitzer Prize-winning writer who brings audiences a important perspective on today's political news. By invitation only.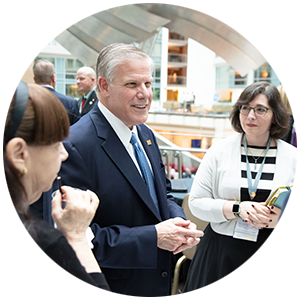 Reception for AHAPAC's Top Contributors | 4:00 - 5:00 pm
For more information on this invitation-only event, please contact Shari Dexter at (202) 626-2338.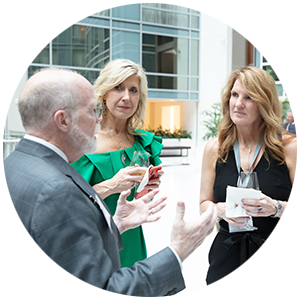 Trustee Reception | 4:00 - 5:00 pm
Connect with fellow trustees in a relaxed and informal setting.
Commercial Connections | Reception with AHA Associates and Sponsors | 5:00 - 6:00 pm
Associate members and annual meeting sponsors are invited to this special gathering.
Tuesday, April 21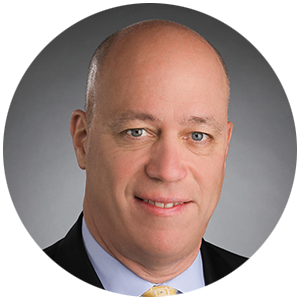 ACHE Breakfast Meeting | 7:00 - 8:15 am
Enjoy coffee and conversation with ACHE colleagues and the opportunity to absorb perspectives on health care and leadership from ACHE Chair Michael J. Fosina, FACHE, president of NewYork-Presbyterian Lawrence Hospital, and senior vice president at NewYork-Presbyterian, New York. Additional registration fee is required.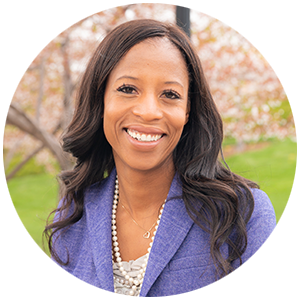 Trustee Leadership Breakfast | 7:00 - 8:15 am
Perspectives from former Congresswoman and current CNN Contributor, Mia Love (R-Utah). Love is the first and only Republican African American woman to ever serve in Congress and is presently a non-resident senior fellow at The United States Studies Centre at the University of Sydney. Additional registration fee is required.
Sponsored by:


The Foster G. McGaw Prize Luncheon | 11:30 am - 1:00 pm
Honoring the 2019 Foster G. McGaw Prize winner and finalists. The award is jointly sponsored by luncheon host The Baxter International Foundation, AHA and Health Research & Educational Trust. This event is invitation only.